SHOP UPDATE
ONION SETS AVAILABLE
We now have the following onion sets available in the shop:-
Both are £1.00 for 250 gms or £1.90 for 500 gms
Supplies of Peat-Free & Camelot compost are now available in the shop. Thanks to volunteers who helped unload the delivery.
We are now supplying Proctors' Fertilizers in 5 & 2.5 kg bags, with a few tubs still left. If you have any empty tubs, please contact the Shop Manager at [email protected] or on 07528 410775 to make arrangements to have them refilled
ALLOTMENT SHOP - OPENING TIMES (Provided there are volunteers to support this) January - February – from Sunday 22nd January - Sundays – 10 – 12 - Tuesdays – 10 – 10:30 - Thursdays - 10 – 10:30 March – August - Sundays - 10 – 12 - Tuesdays - 10 – 11 - Thursdays - 10 – 11 - Saturdays - 10 – 11 September – November - Sundays – 10 – 12 - Tuesdays - 10 – 10:30 - Thursdays - 10 – 10:30
Second Hand Tools, Water Butts & Compost Bins
People often donate surplus tools, water butts and compost bins for us to sell for the benefit of the Society. So always check in the shop to see if there is anything going at a bargain price! We encourage everyone to RECYCLE and REUSE as much as possible and reduce (or delay) what we put into landfill and, on an allotment, that can save you money too.
There is a crate by the BIG GREEN SHED and another on the small site by the seating area. You deposit your plastic pots here for others to use or pick some up for yourself when you need them - lets re-use them until they disintegrate!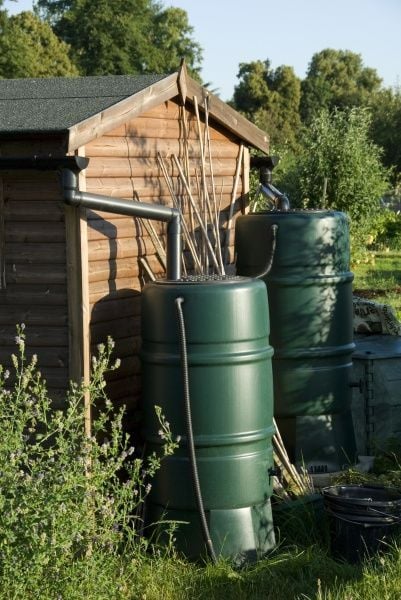 BEAS Manure Deliveries
Farm Manure can be ordered from a farmer, Mr Sears, of Holdenhurst village. He delivers a trailer load at a time & his number. is 07885 879992. You will need to arrange to be there to let him in & out.
There is also a plot holder, Ray, who will deliver by the barrow load at £2 a time. His number is 07780 579466.
Hello & Welcome. For those of you who have only joined recently I would like to introduce myself, Peter Clarke, as the Shop Manager. If there is anything that you would like to see in the shop, please let us know either in the shop or by email. We are constantly reviewing the stock that we carry so that we can provide the best service to you, our members!